Our People
Dr Rachel Campbell
Lecturer in Musicology
Rachel Campbell was awarded her PhD from the University of Sydney in 2015 for a thesis that analysed Peter Sculthorpe's Irkanda period music in relation to Australian cultural history, historiography and nationalism. Her other research interests include Australian classical music more broadly, and landscape music. Rachel's previous research was concerned with the music of British high-modernist composers, particularly Richard Barrett.
Rachel has also written the Grove entries for Matthew Hindson and Damien Ricketson, interviewed numerous local and international composers and written essays and program notes for groups such as Ensemble Offspring, ELISION and the Sydney Symphony Orchestra.
She is a full-time faculty member of the Musicology Unit at Sydney Conservatorium where her teaching includes classes on the history of twentieth and twenty-first century music (Music in Modern Times), recent critical approaches, theory and historiography in musicology (Critical Discourses in Music), Australian classical music (Musical Worlds of Today) and avant-garde music of the sixties (Music in the Sixties).
Full academic profile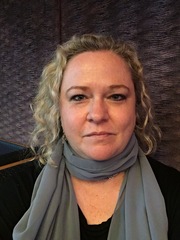 Areas of Study
Musicology
Location
C41 - Sydney Conservatorium of Music